Summer on MV is a busy place. Lots of traffic, bikes and people milling around.  Yesterday we set a duplex employee housing for Edgartown Golf Club.  It was a hot day but the set went well.
The duplex is a total of 2,975 square feet.  On one side there are 3 bedrooms, 2.5 baths and on the other side its 2 bedrooms and 1.5 baths. It is a great addition to the island as housing is very hard to find.
Here are some photos from the set! It will be nice to see it all come together!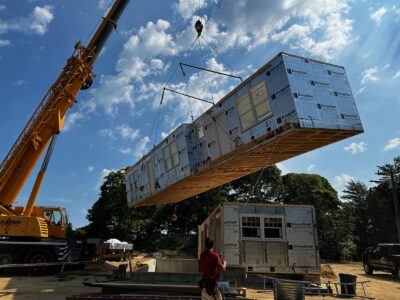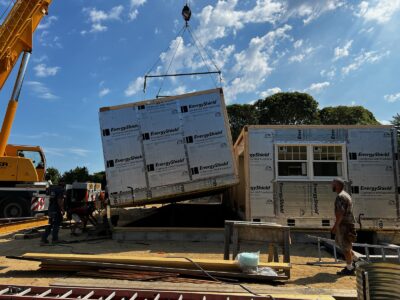 Our next modular set is not till September but we have lots of work to do till then.
The modular on Chamber's Way, Edgartown passed all its inspections and has the certificate of occupancy.  The cleaning crew and furniture company will be in over the next few days. Final photos to come soon.
Have a great rest of the week and stay cool!