We have various jobs in all stages, some are in design work, some are clearing lots and putting in foundations others are in the final move in stages. No matter what stage your project is in we are working hard to get the job completed with quality and professionalism.  The phone has been ringing a lot recently with clients looking to do a modular home, we are grateful the jobs are lined up for the fall already!
The weather has been on our side to get the exterior work completed for the West Chop property. Here is a sneak peak of the inside of the property!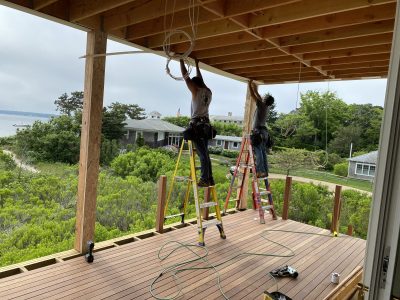 The renovation project is almost complete the lighting  and fans has been installed. Looking good!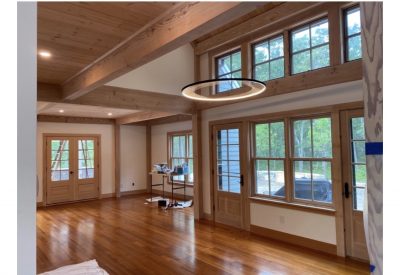 The foundation for the new modular coming in August has started having the footings poured in Katama.
The home on on Spruce Avenue is in the personalization stage. The finish carpenter is in working on the baseboards, the cabinets in the mudroom and install doors and trim.  Appliances are being delivered this week.  We cannot wait to see the finish product!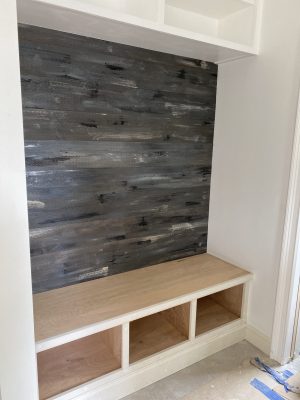 That wraps up our week here at Squash Meadow.  See you next week!