It has been a very busy summer on the island.  We thought COVID would keep tourists away but it has not.  Most thought COVID would slow work down but it seems like the opposite is happening. Keep the work coming!
Our modular set in Vineyard Haven in the West Chop area is coming right along. The decks now have cable rails installed.  The bathrooms have all been tiled.  The insulation has gone up. Drywall will be soon then the finish carpentry and painters will get in.  Here are some progress pictures from the summer.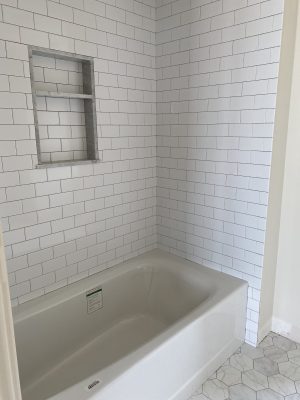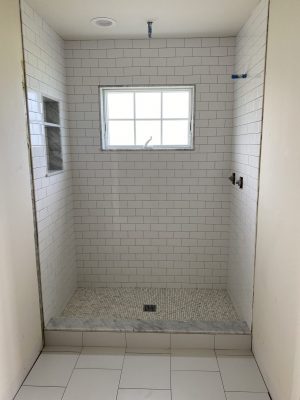 The set for the site in Katama (Edgartown) is coming next week.  The foundation is ready to go!
Back in Vineyard Haven our next site is being cleared off of Main Street! Delivery date pending either middle ofSeptember or beginning of October.
We have a stick built garage going up on East Chop that is in progress as well amongst other smaller jobs.  Design work is in progress for another set of modulars coming this fall/winter.
Have a great week we will be back in touch soon with more progress!