Happy Halloween!!!! It never seems to slow down around here…which is a good thing!
Here's what we have been up to recently….
In Edgartown we have the Curtis Lane project in the works, the outside is almost completed with siding, trim and decking. The outdoor fireplace on the screened in porch is in progress and is looking great. The plumbing has been roughed and all set. The electricians are in progress. The dry wallers will be heading in in shortly to close up the gaps on the inside. The weather for the end of this week does not look very promising for us! More wind and rain headed our way.
Moving to Oak Bluffs…..We had a set in Oak Bluffs on Tuesday on Hampson Avenue. Here are some progress photos throughout the day.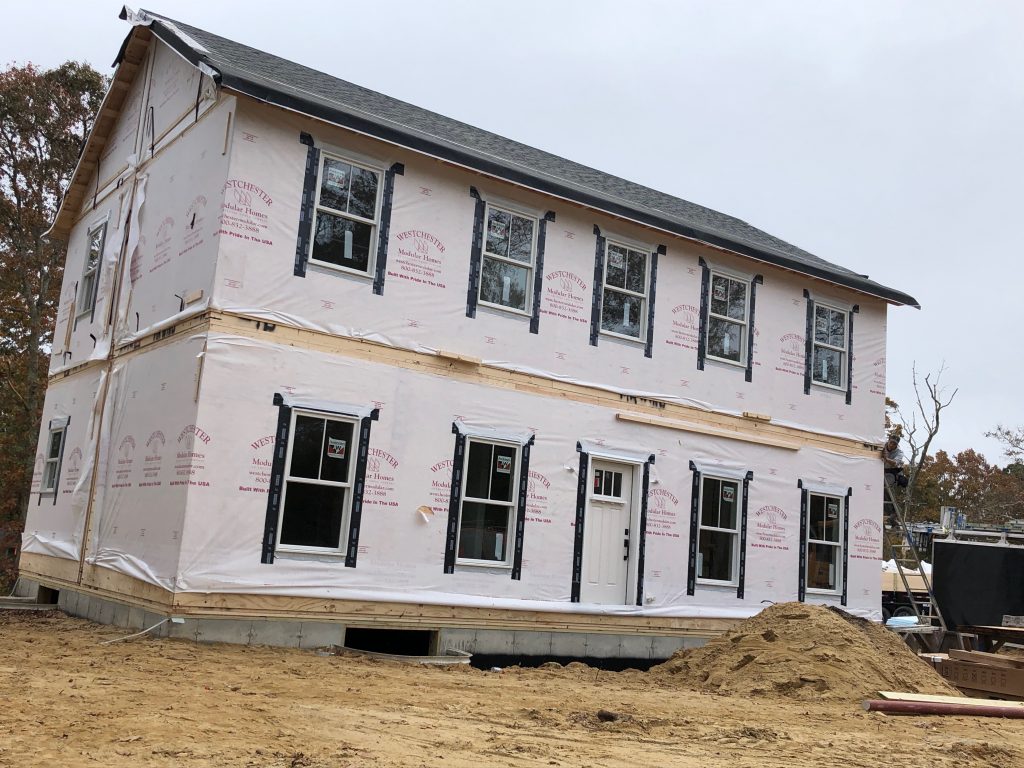 The modular home from Westchester Modular has been set on the foundation and is weather tight, just in time! The new owner was here to watch the set and is very excited to see the outcome in the months to come. Once the rain/wind storm passes the crew will get over to start shingling and putting trim up on the outside. Progress photos will come in the next few weeks. Everyone was happy to be setting the home in dry weather yesterday.
At the next upcoming project in Oak Bluffs on Spruce Avenue the footing forms are in and the cement will be poured in the next few days. The modular boxes will be due to arrive early December.
Have a safe Halloween! Stay dry and we will see you next week with more on whats been happening around Squash Meadow job sites!