It is hard to believe that it is almost mid November and its 64 degrees!  Perfect weather for outside work! It has been very busy around here forgot to post about it!
We have a new foundation going in on Clough Ave in Vineyard Haven.  The home is due to be set next month December 15th.
In Edgartown we have one property recently completed on Curtis Lane and two others in progress.
The newest home was set at #50 Curtis Lane last week and is in the process of buttoning up the exterior. Siding to begin this week.  Trenches for the electrical in progress.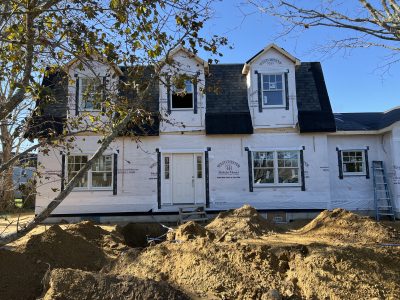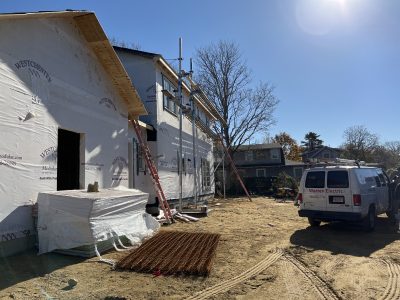 #60 Curtis Lane update….finish carpenter has begun installing trim.   Painters beginning next week.  The tile installer is working on the bathroom.
#49 Curtis Lane the owners are busying setting up their house and putting their final touches 🙂 We will post final home photos on our website soon!
We have a few bathroom renovations in progress as well as finished basements.
The work keeps coming and we keep going!